In an interview with LMSAI, visiting scholar, Nabil Khan, discusses the modern day relevance of the Partition and his experience handling sensitive topics on a multinational team .
After graduating from the Harvard Divinity School, Nabil Khan joined the Partition Project in May 2016. He works primarily with Jennifer Leaning on the humanitarian aspect of Partition, with a focus on West Pakistan. His role is to look at primary documents in the UK and US; papers and letters and government records. He also conducts interviews of survivors from the era.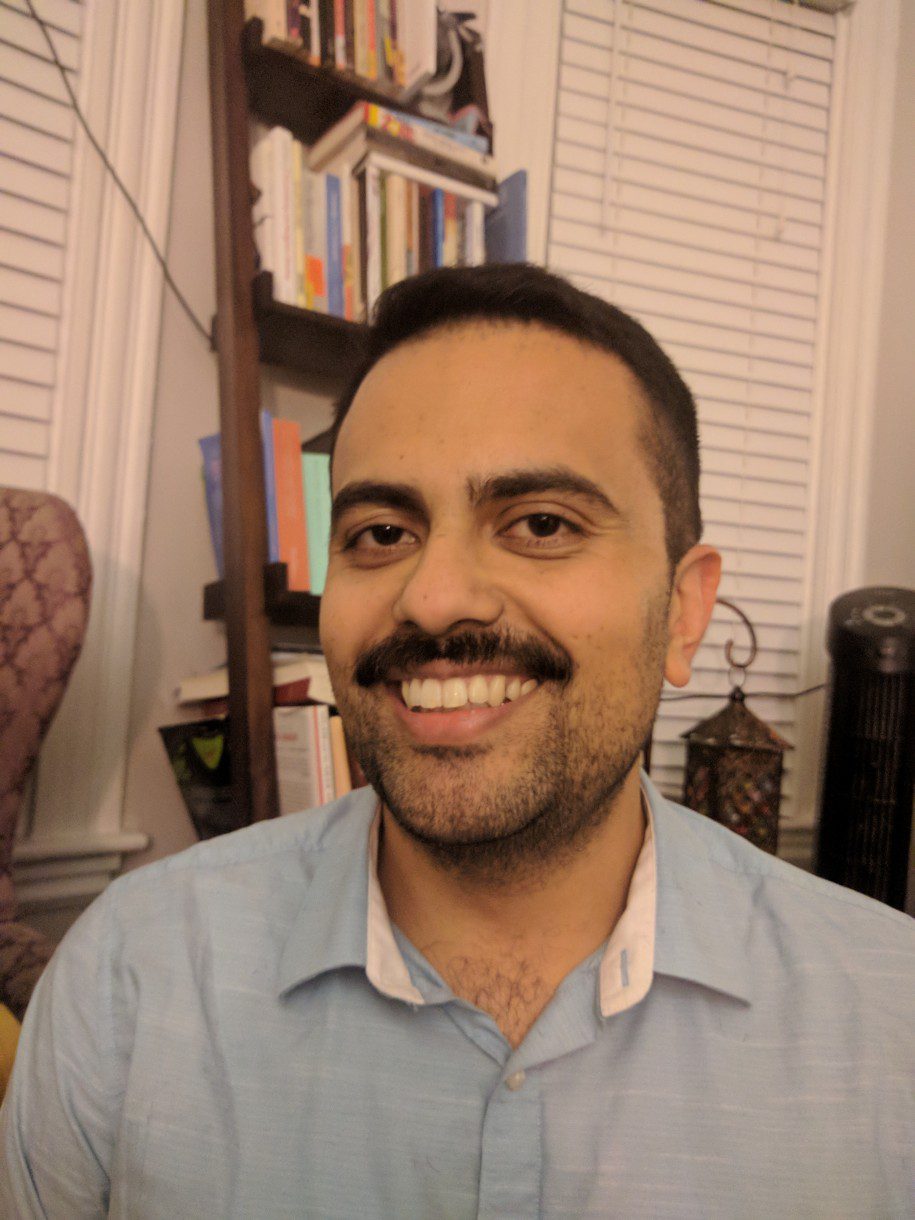 Why is the Partition Project an important area of research?
Partition is a wound for South Asia. Of course, history has some form of bias, wherever you are from and wherever you live. Particularly in South Asia, people grow up with very nationalist forms of history. Now, with the resurgence of nationalism in many parts of the world, there is even more impetus to understand the origin, impact and complexity of nationalisms in South Asia, and their connection to migrations, which is a major human experience and a shaper of modernity.
The fact that the Partition Project is multinational and multidisciplinary is unprecedented. Our researchers are in and from Pakistan, India, Bangladesh, and the South Asian diaspora, with a mix of South Asians and non-South Asians. The diversity of perspectives speaking to each other does not usually happen in South Asia. Even for the researchers it has been valuable for us to learn each other's histories and perspectives. I hope that this will open up and more channels for understanding and communication across the borders.
What is it like to work in a multi-national team?
Our team has had conversations about sensitive topics. I have learned a lot about the Indian and Bangladeshi perspectives and vice versa. It has been valuable to share a Pakistani perspective since the media does not usually portray well-meaning, peace-centered Pakistani perspectives. Since we recognize that we all have our biases, it has been significant to engage in shifting our perspectives and understanding the others' side.
Has anything surprised you during your research?
Going through the Pakistani newspapers, I have been surprised at some of the things that I have learned about Pakistan. For example, from spending a lot of time in the U.S., I know that many people revere Gandhi. However, as a Pakistani-Muslim, I did not grow up hearing Pakistanis talk about Gandhi because he was a Hindu-Indian and therefore, not one of us.
In early 1948, a right wing nationalist assassinated Mahatma Gandhi, not too long after Partition and in part because of Gandhi's response to Partition. After he was assassinated, there were days of mourning held for him in Pakistan. The Refugee Minister of Pakistan said that Gandhi's actions were an inspiration to people working in refugee relief, that Muslims owe him a lot and will always remember him. To learn, in this particular way, that Pakistan had honored and appreciated Gandhi during Partition was at least somewhat surprising and touching, and speaks to the importance of looking at archival materials and material history.
Could you describe a meaningful moment as a research assistant on this project?
There is a trope in the literature that people who have lived in Partition have not talked about it about because it is traumatic and they just want to move on. However, these folks are now in their late 70s, 80s and 90s and it means a lot to them to share their stories. It has been an honor to be there for them. It touches me how willing people are to share themselves, driven by a sense of leaving a legacy, that their experiences may be valuable for others.
This one gentleman that I interviewed. He was from Jammu and was fleeing to Sialkot in Pakistan which is a short distance. Some people attacked their convoy and killed members of his family. He was a child at the time and he still has a scar on his face. He opened his shirt to show me the scar and on his upper body. It was powerful to see a physical marker of the Partition on somebody's body. That image has stuck with me.
There is an event coming up on November 30th in NYC, what do you see as the benefit to having a cross-national event series?
The conversations! Both during the event and then after with the audience. There is a deep emotional yearning in a lot of the South Asian diaspora who come to our events or even the non-South Asian folks. The rise of nationalism in the US and in South Asia amplifies this yearning. It has been 70 years and people want to understand the roots of the Partition, and make sense of identity (a search which has a cultural but also ethical character).
As researchers, we learn from each presentation. We refine our questions as we engage with the different people that come to our events. For our audience, it is meaningful to share personal narratives. We learn from their stories, each person gives you one more data point in terms of what the Partition meant for people.
Partition was one of the world's biggest humanitarian displacements. However, in world history, World War II and the formation of Israel largely overshadow Partition in terms of attention and grappling. Partition is a major world event that indirectly has contributed to much of the world's politics. There are many connections to Partition such as the Cold War to the War on Terror to issues in the Middle East; there are many connections that people want to make between Partition and everything else that is going on around us.
This interview has been edited for length and clarity.
On Thursday, November 30th, 2017, the Partition Project Research team will present on their work at Asia Society in New York City.
Tickets at asiasociety.org: $20 members; $22 students/seniors; $25 nonmembers