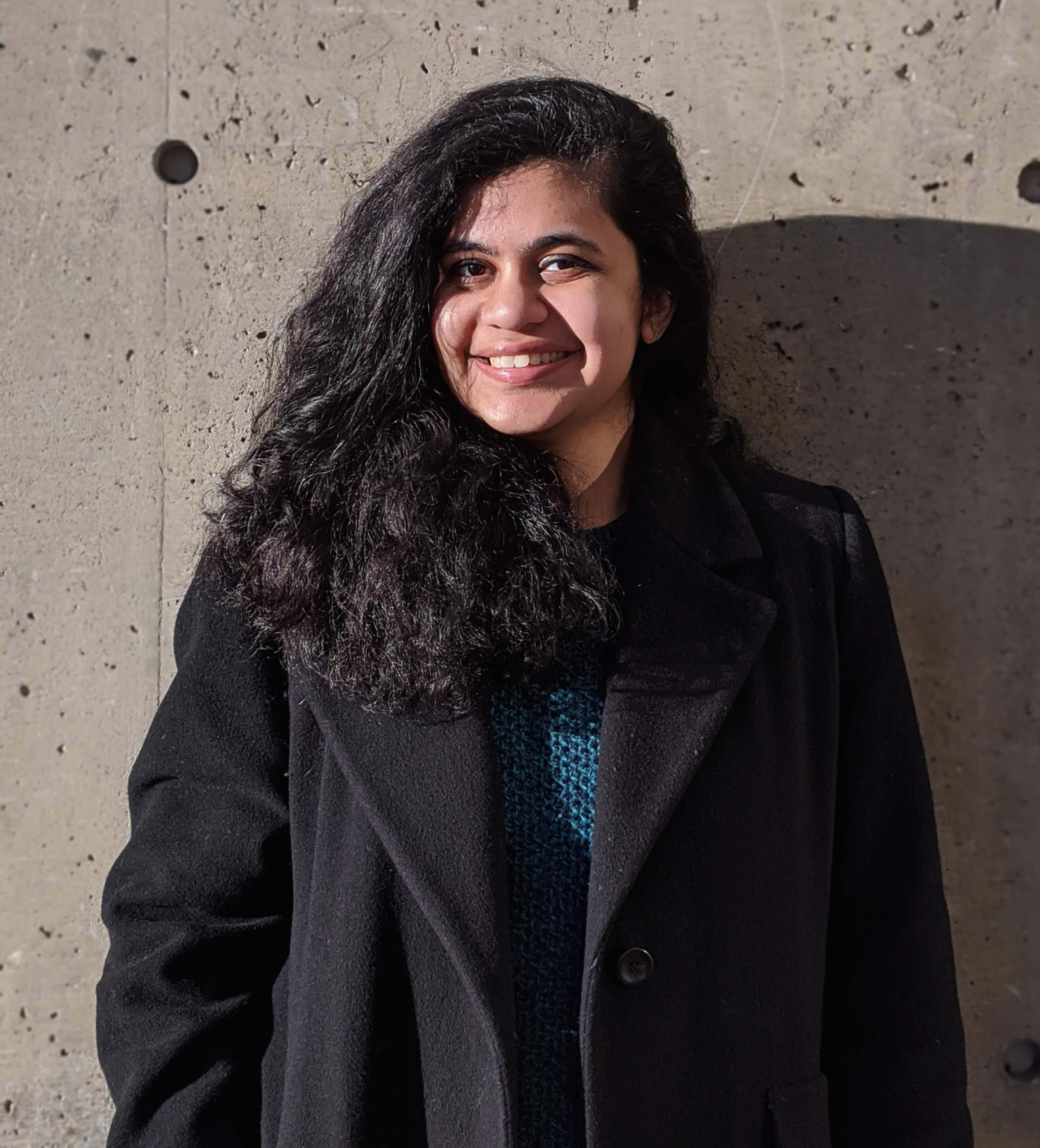 Coming from diverse places and backgrounds, the Mittal Institute's interns offer unique experiences and skills that have been invaluable to our team. Please join us in taking the time to recognize and thank our graduating seniors. Although they will not be walking, we'd like to give them a stage upon which to share their story and accomplishments.
Introducing: Yashada Wagle! Yashada will be graduating with a Masters in Design Studies (MDes) from the Harvard Graduate School of Design. She came to Cambridge two years ago from her home in Pune, India. We caught up with Yashada to ask her a few questions about her Harvard experience, and how her graduate research has been affected by the COVID-19 pandemic.
What brought you to Harvard?
I have an undergraduate degree in architecture (B. Arch.) from the Savitribai Phule Pune University in India. Throughout college, I had a keen interest in not only the social responsibility we as designers have in shaping the built environment, but also how and who we communicate with about it. I sought assignments that would let me explore this issue in detail, and a couple of years later decided to pursue this inquiry in the academic sphere by applying to the Masters in Design Studies program with a concentration in History and Philosophy of Design and Media. This seemed like a great opportunity to acknowledge the interdisciplinary nature of my inquiries.
What were your initial thoughts on Harvard and its community?
I felt like an alien! On a more serious note, it did take me a while to get around the culture of the School of Design, and Harvard at large. When I flew to Boston from India in the Fall of 2018, it was my first time ever in the United States, and I was slated to begin graduate school in less than two weeks! It was overwhelming at first, but eventually, I managed to settle in. I'm deeply thankful to have found strong solidarity in certain spaces and people!
If you could go back in time to your first semester at Harvard, what advice would you give yourself? What would you tell incoming students?
I would tell them that it's okay to feel overwhelmed during your first few months here. At the risk of sounding preachy, it might be best to embrace it, rather than fight it. Academically, cross-registration is one of the most valuable assets of our student experience at Harvard. So it might be a good idea to explore courses and spaces outside of the school you're primarily affiliated with from the moment you start your first semester here.
How has the COVID-19 pandemic impacted your studies and your time at Harvard? How have you adapted your research accordingly?
Being in the final semester of my program, my focus has been on building my thesis since last Fall. Coincidentally, this was my only semester having a dedicated desk-space on campus, which was instrumental in making the thesis process a comfortable experience. Due to the shutdown, I lost access to this desk-space and, more importantly, to a lot of the library services my work depends on. As a result, I've had to reconfigure the scope of my research to accommodate these changes.
Logistically, I have tried to create a workspace for myself at home, and to find space for the many books I borrowed. As for the scope of my research, I have been in constant contact with my thesis advisor about how I could best adapt without access to archives and other physical sources and still produce a project that holds value and relevance.
How will you continue your work after Harvard?
A deep engagement with my research throughout my years here has highlighted that the work in this domain is far from complete. I'm eager to carry it forward into whichever context I'm headed to next! There is certainly intense anxiety in finding avenues of sustenance in the midst of this pandemic, but I'm hopeful to be able to see myself and my work through these times.
Is there anything else you would like to share?
I hope everyone is taking care and staying well. It is natural for us to feel everything we're feeling in the midst of an unprecedented situation like the one we're in. I hope for us to be responsible entities of a larger community, and to reckon with our privilege and help those around us in whatever ways we might be able to! I have been fortunate to witness some amazing moments of solidarity in the past few weeks, and am grateful to everyone who has facilitated them. I'm sending strength and hope to those impacted the most by this situation.
————–
☆ All opinions expressed by our interview subjects are their own and do not reflect the views of the Mittal Institute and its staff.