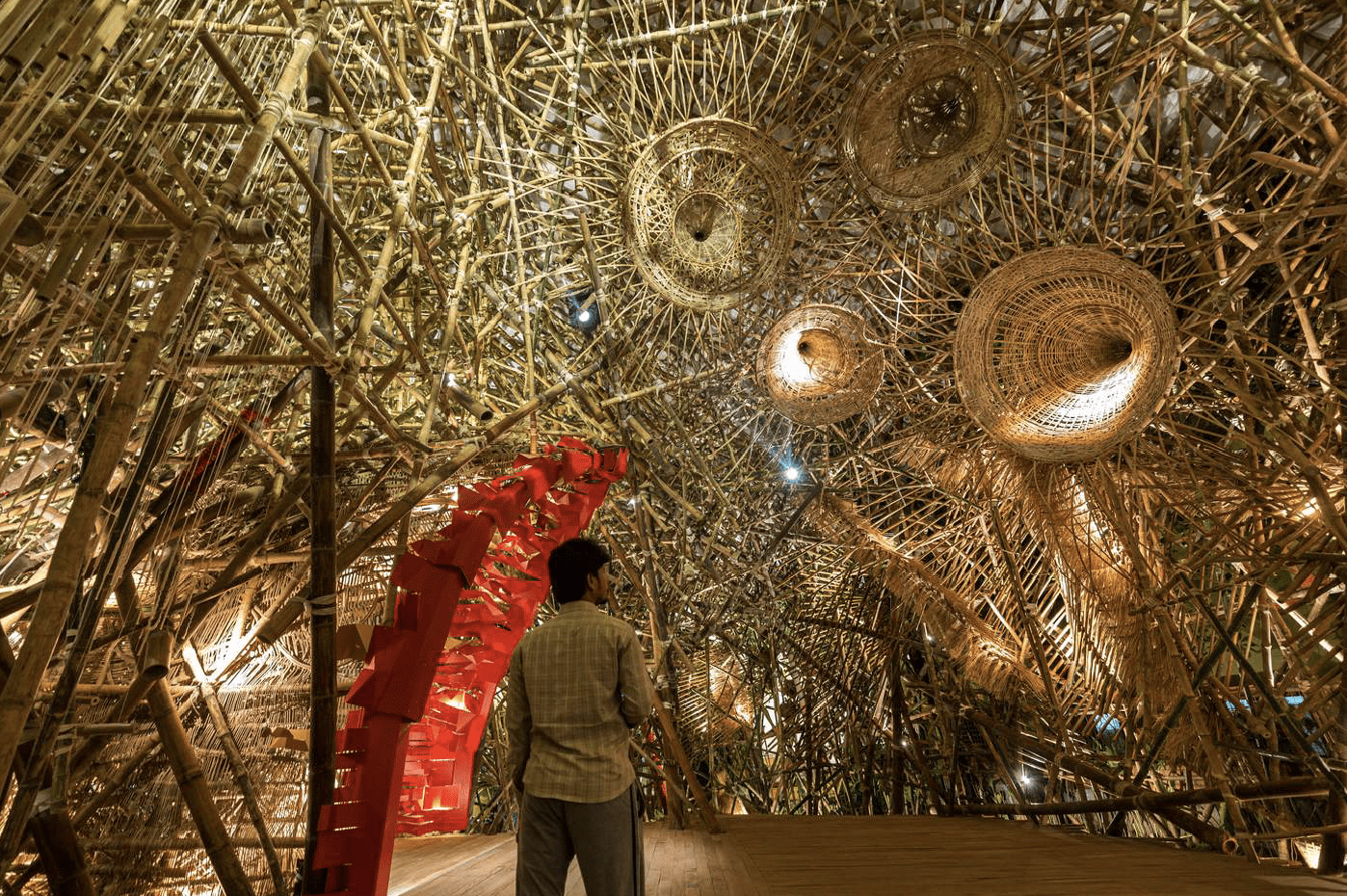 Photo courtesy of Asim Waqif.
The Mittal Institute recently concluded the 2020–2021 Visiting Artist Fellowship, which annually brings four mid-career visual artists to Cambridge to engage with Harvard faculty and students, participate in art exhibitions, and perform research using Harvard's intellectual resources to further their art practice. Due to COVID-related programming changes this year, the fellowship was reimagined, bringing 13 of the top applicants from Bangladesh, India, Nepal, and Pakistan to the virtual world for a series of four online seminars curated to support the artists' long-term practice.
In these courses, the artists participated in thought-provoking discussions centering on art history, creative writing, urban design, and more, with both their peers and the expert facilitating the class. For the final installment of the VAF Lecture Series, the Mittal Institute welcomed Asim Waqif, a Delhi-based artist whose international work revolves around architecture, ecology and design.
In Waqif's lecture, "Decentralizing the Creative Process," he shared his thought process and principles behind executing some of his largest and most impactful works. Waqif also shared his thoughts on ecology, sustainability practices and his use of bamboo as an art medium.
Waqif shared images from some of his life-sized installations including Durga Puja Pandal, commissioned in 2019 by Arjunpur Amra Sabai Club, Kolkata. The breathtaking, multisensory installation combined traditional and modern media technologies. He explained that when conceptualizing the project, he was conscious of not creating concrete plans for the structure; rather, he wanted the outcome of the work to be a collaboration between architects, engineers, contractors and local craftsmen.
Attending artists appreciated learning about Waqif's unique approach of giving his collaborators the agency to make creative decisions. "I enjoy the prospect of an open-ended and multidisciplinary research practice wherein artists and researchers can experiment, play, and learn together, arriving at findings, outcomes, and forms of expression unavailable to each individually. I completely agree with the thought of giving significance to the process by which collective memory is shaped in different cultures," said Insha Manzoor, installation artist and Visiting Artist Fellow.
Asim Waqif's lecture also inspired artists to think and reflect on their own practice. Pragati Dalvi Jain, VAF from India, said that she was impressed by the length and depth of his art practice along with his openness and experimental nature; consequently, this inspires her to question having to adapt her work to fit into traditional gallery environments. Sudipta Das, an installation artist, said that she is inspired to see the process as the final product instead of a traditional art exhibition.
The lecture ended with a Q&A where Asim answered questions about logistics of acquiring and using organic material like bamboo and funding needs of large scale projects.
View a clip from the lecture: