The negative effects of climate change, including excessive heat, flash flooding, sea level rise, and increasingly severe droughts, already impact South Asia and West Africa, and are projected to increase in severity and geographic range. To adapt to these threats, robust policies based on the best scientific evidence are urgently needed to protect the health, livelihoods, and environments of the people in these regions. Communities across the global south share common challenges and can learn from each other.
This workshop built on research being conducted by the faculty research clusters on climate adaptation in West Africa and South Asia, through funding from the Salata Institute for Climate and Sustainability at Harvard University, to discuss the shared threats that climate change poses in their respective geographies.
James H. Stock, Vice Provost for Climate and Sustainability, Harvard University and Director of the Salata Institute, welcomed attendees, along with opening remarks from faculty organizers Emmanuel Akyeampong, Ellen Gurney Professor of History and Professor of African and African American Studies, Harvard University, and Satchit Balsari Assistant Professor in Emergency Medicine, Harvard Medical School.
The workshop was co-sponsored by the Mittal Institute, the Salata Institute at Harvard, FXB Center for Health and Human Rights, and the Stanley Center for Peace and Security.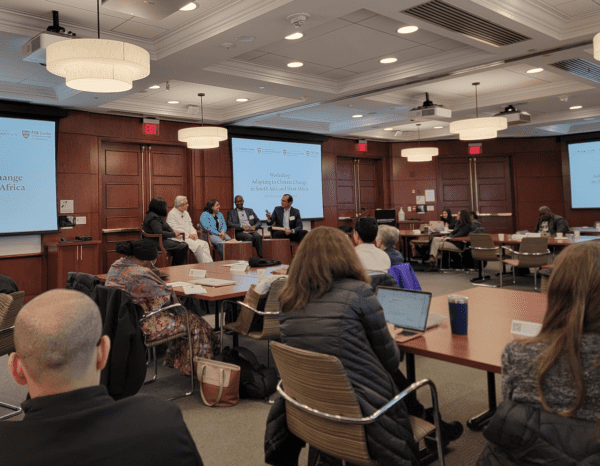 Panel discussions covered topics including Implications of Climate Projections, Adapting to Climate Change in South Asia and West Africa, Local Idioms for a Just Transition, Climate Change and Adaptation: A Health Agenda, and Financing Climate Adaptation.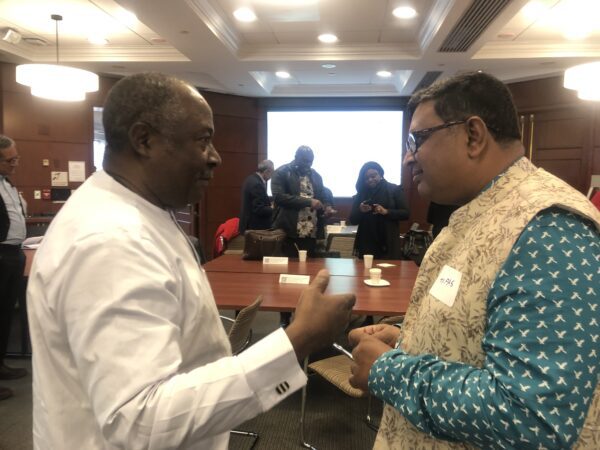 Workshop participants included research, policymakers and activists from both South Asia and West Africa, leading to fruitful exchanges on shared challenges and ways forward.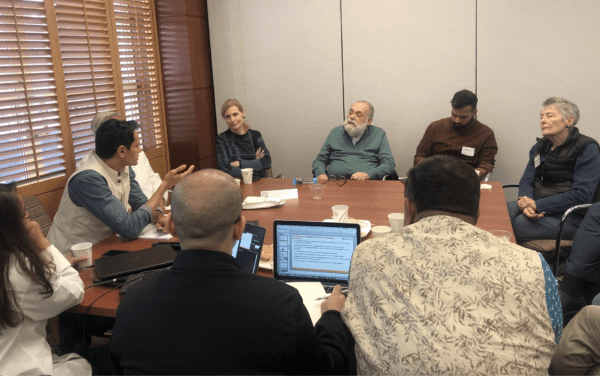 The South Asia cluster, which had representatives from both India and Bangladesh, met to map the research agenda for the three-year initiative.
The conversations focused on where impacts are expected, local vulnerabilities and risks in these regions, what local capacity and government response is necessary, including the stakeholders who will need to make decisions on the ground, connecting these conversations across these regional contexts, and planning for how to prepare local, regional, and international capacity on the topic.
The workshop keynote event focused on Recalibrating Sustainability: Living with a Changing Climate with talks from experts in each region: Dr. Prabhu Pingali, Professor in the Charles H. Dyson School of Applied Economics and Management at Cornell University and Founding Director of the Tata-Cornell Institute for Agriculture and Nutrition (TCI), and Dr. Joseph Onoja, Director General of the Nigerian Conservation Foundation (NCF).