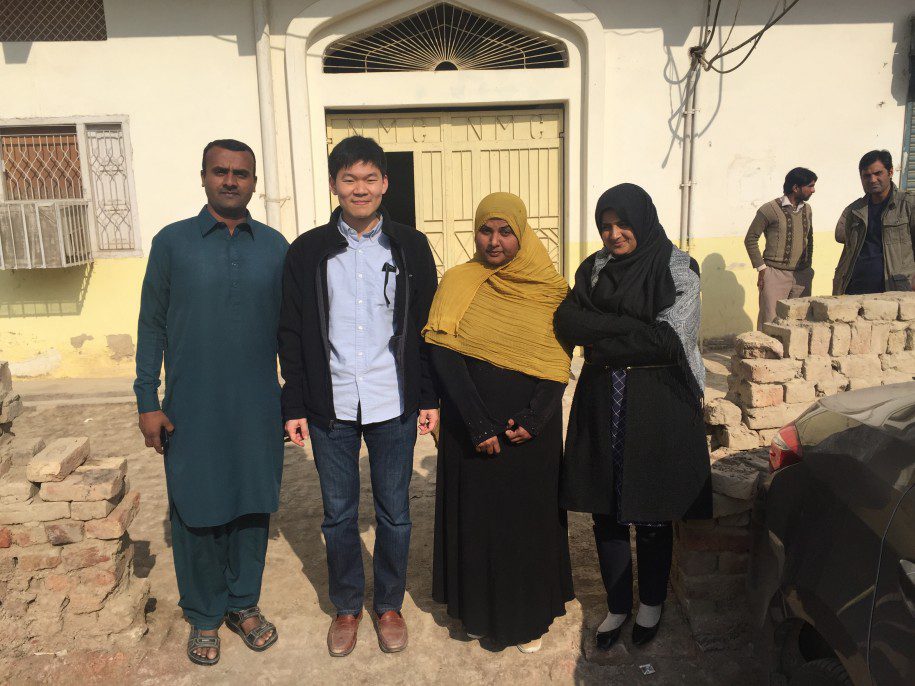 This is part of a series of reports from Harvard students who have traveled to South Asia with support from a SAI grant.
By Joshua Jeong, Doctor of Science Global Health and Population 2019
Through the generous support of the South Asia Institute's Winter session Research Grant, I was able to travel to Pakistan this January to launch a primary qualitative research study, which will comprise one chapter of my doctoral dissertation. More broadly, my dissertation utilizes a variety of methodologies to better understand how fathers contribute to their young children's early well-being in specifically low- and middle-income countries. For my qualitative study, I am focusing specifically in Pakistan and employing both in-depth interviews and direct parent-child observations with mothers and fathers to understand drivers and experiences around parenting in the particular cultural context of rural impoverished Pakistan.
I first traveled to Pakistan last summer of 2016, when I had the opportunity to visit the Aga Khan University (AKU) in Karachi and meet with researchers in the field of global early child development. During this initial learning trip, I was able to present my dissertation research ideas, visit the research field site in rural Sindh, gain feedback on my proposed project from local experts, and establish partnerships for future collaboration. And very gratefully, having received this funding and support from the South Asia Institute enabled me to continue formulating and finalizing this particular research project over the fall semester and return to officially launch my dissertation study.
Overall, this trip was incredibly formative and productive in the short span of three weeks. As I had already visited over the summer, I was in regular communication with my collaborators throughout the fall semester leading up to the trip, in which we prepared for my wintersession visit, arranged logistics, refined the research study protocol, and began recruiting families to pilot test our interview guide and study tools during the first couple of days upon arrival. Having developed this initial partnership was instrumental to the productivity and success of this trip, and all of the planning and preparation certainly paid off, as every day was filled with meetings, field visits, debriefing, and refining the tools.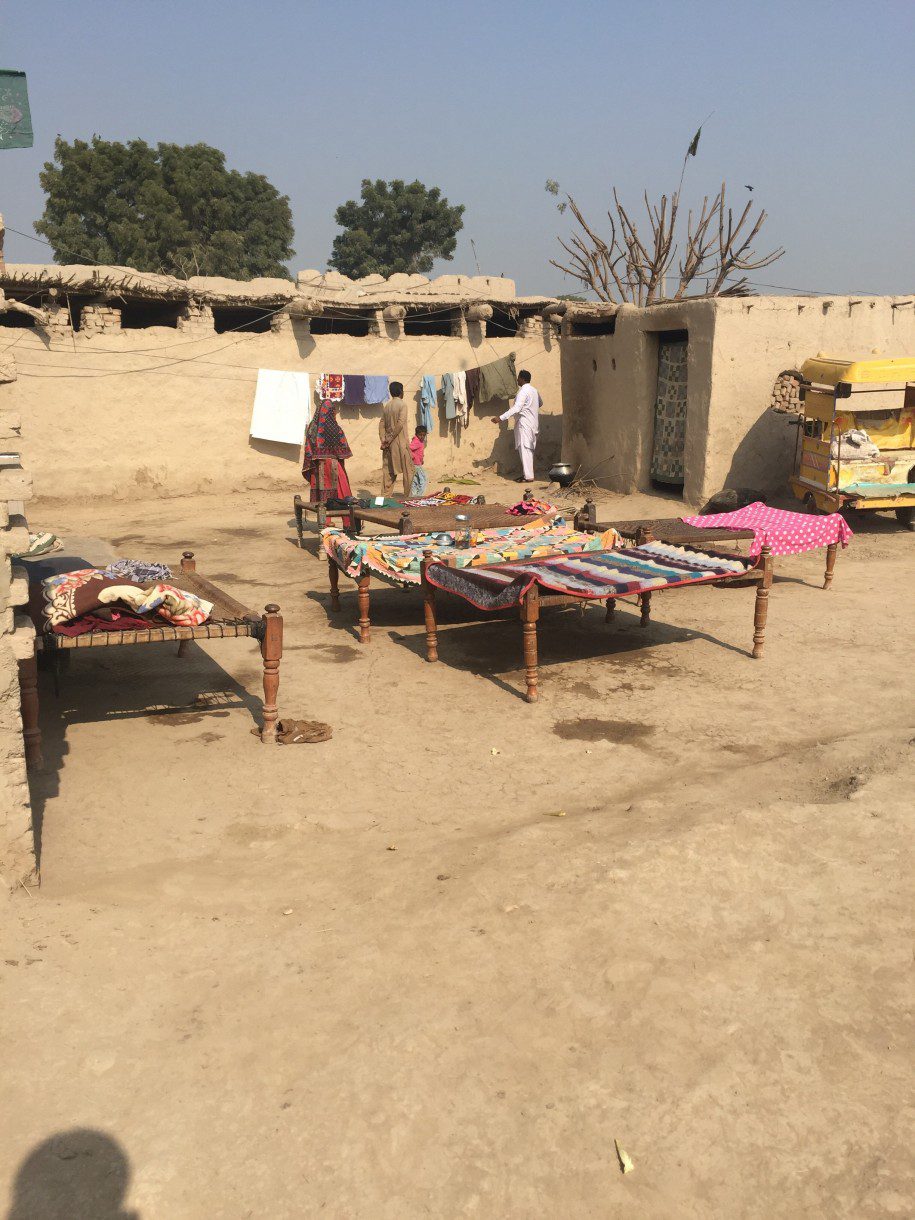 While I was primarily based in Karachi at the Aga Khan University, I took two separate 3-day trips up north to the rural field site in Naushehro Feroze, where my study (along with a number of other AKU research projects) is being conducted. In the field, I was able to travel with my field research manager and data collection research assistants around the community and into the homes of our study participants. This opportunity was incredibly eye-opening as it helped me to experience first-hand and appreciate important nuances that I would not have been able to understand or witness by just reading transcripts or even observing the video-recorded data from Boston. Many of these home visits and team debriefs with my local research team resulted in substantial refinements to the protocol, interview questions, even study aims, which I believe have now shaped the study to become even more innovative and culturally-adaptive. In addition to all of the work and research-related activities, I was able to visit around the city of Karachi with my colleagues, share wonderful home cooked meals, and dine at really great restaurants with AKU staff and their families.
I am very appreciative of this winter session funding support from SAI for allowing me to travel to Pakistan, catalyzing my study forward, and through this experience, inspiring me with new research ideas and sub-projects from this qualitative research, which I am now writing up and planning to further develop for another research trip this summer.