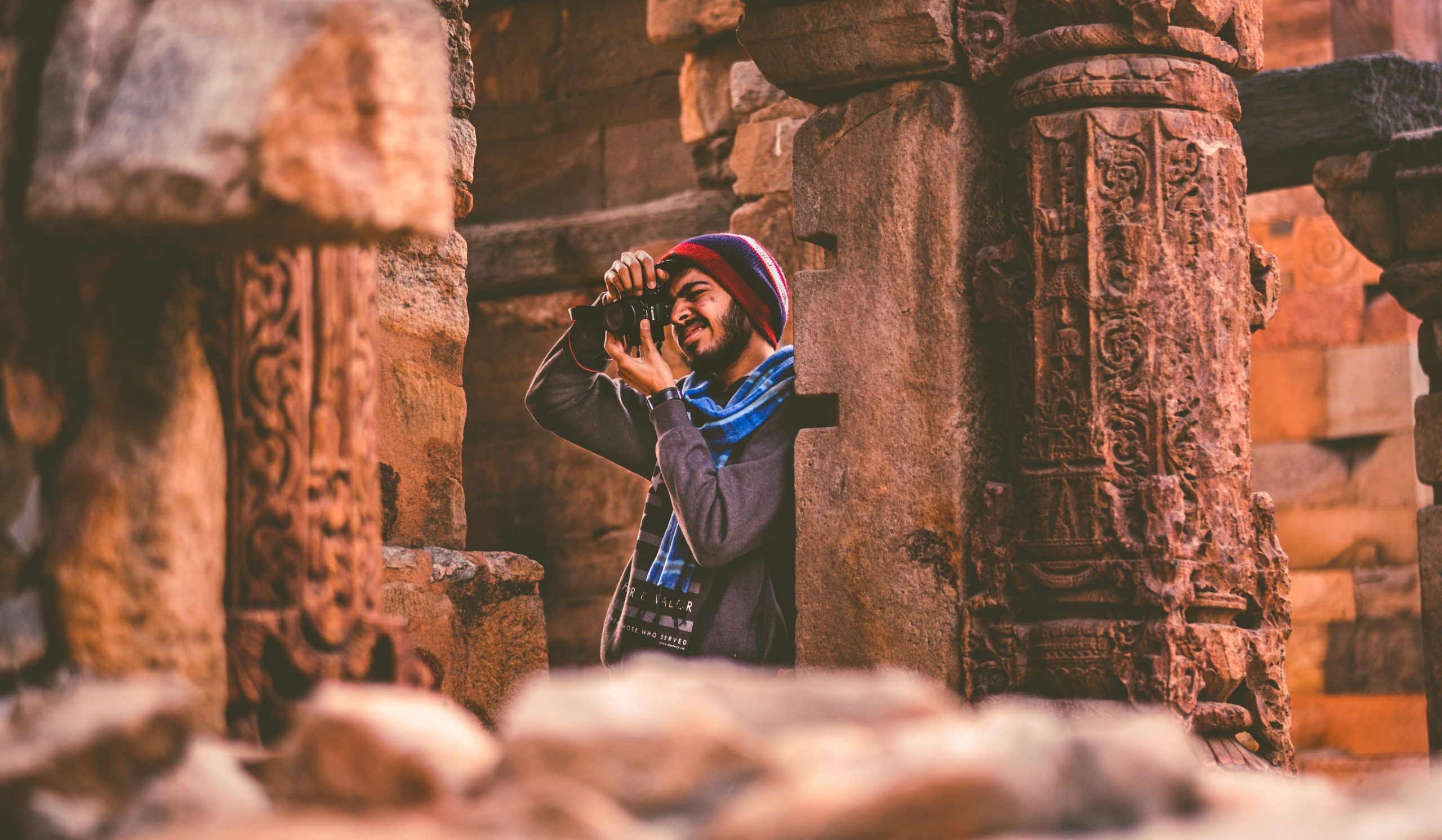 A man taking a photo inside a heritage site in India. Photo by Dewang Gupta.
Are you a Harvard student looking to fund your language study, internship, or research on South Asia next summer? Applications for our graduate and undergraduate grants are open for Summer 2021! Be sure to apply by Friday, February 12, 2021 at 11:59 PM.
Given that at this time, travel relating to grant programs is prohibited, projects do not have to take place in South Asian countries and can be performed remotely or on a virtual basis.
Internship grants are awarded to students who choose to work with specific organizations on a project developed by either the organization or in collaboration with the internship site. Some past grant recipients have worked with organizations including the Scholastica, St. Jude India Childcare Centres, the United Nations Economic and Social Commission, and more.
Research grants are awarded to students pursuing field research on specific topics that could contribute to a thesis or dissertation or if the applicant has done preliminary work on the topic. 
Language study grants are awarded to students who choose to pursue an intensive study of a South Asian language. Students can choose to either study the language independently or through an institution. 
Despite the COVID-19 pandemic, our 2020 grant recipients resourcefully adapted their research, internships, and language studies to the remote environment and continued their work and dedication to building the understanding of South Asia's culture, arts, languages, and more at Harvard University.
Divya Saraf (MDS '21) used the research grant to investigate the postcolonial effects of the "Company Painting" style, which was developed in the Indian subcontinent over the 18th and 19th centuries under the British East India Company.
Kalpana Mohanty (PhD '25) participated in an intensive study of Hindi over the course of three months to better translate archives written in Hindi to support research on the heretofore unexplored connection between disability, gender, and colonialism in South Asia.
Nosher Ali Khan (Harvard College '23) documented the local music of Hunza, Pakistan to create a web-series of local folk music and share the enormous influence of Hunza's music on daily life and identity.
To learn more about our student grant program and apply, click here.