The Mittal Institute has been growing its on-the-ground presence in South Asia, including India, Pakistan and Nepal. This series of "dispatches from the region" will showcase the ways in which these outposts strengthen engagement, host visiting scholars and researchers, and provide places for important discussions and exchanges. Read our first installment on our New Delhi office.
This week, we focus on Pakistan, where LMSAI has a team based in Lahore. The team has been working to strengthen and expand opportunities and collaborations between Pakistan and Harvard faculty and students. In this piece, we highlight some of the work happening in the country.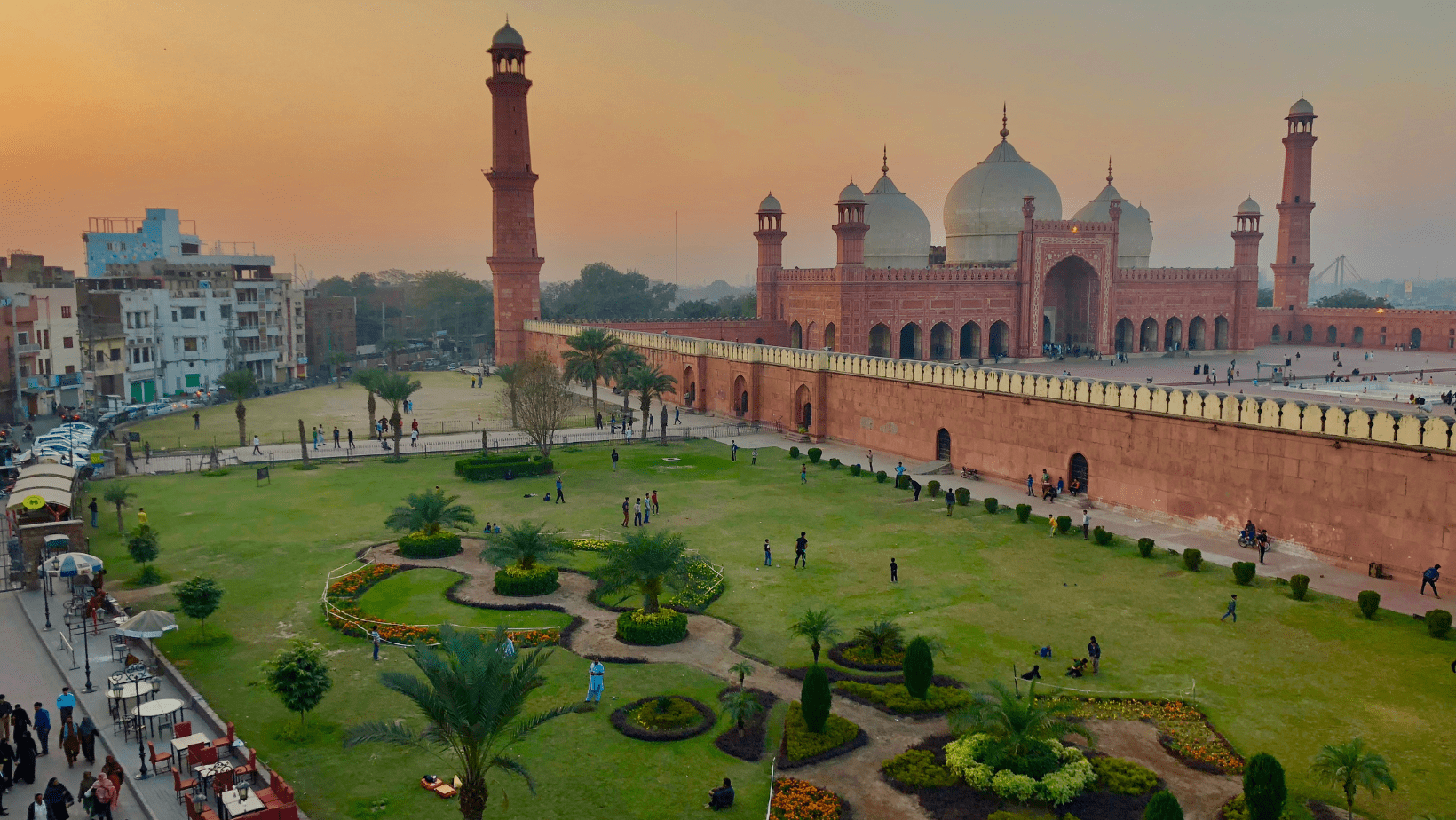 Views of beautiful Lahore, Pakistan | Canva.
Meet LMSAI's Lahore-based Team
The Program team in Lahore is led by Dr. Mariam Chughtai, the Mittal Institute's Pakistan Programs Director and a Research Affiliate. Chughtai has a Doctorate in Education (Ed.D.) from Harvard in the Education Policy, Leadership and Instructional Practice track. Her doctoral thesis focused on the politics of making and breaking national identity in Pakistan through the use of history textbooks. Mariam has two masters degrees, also from Harvard, in International Education Policy and Education Policy and Management, and a Bachelors in Political Science from Rice University. As a former Harvard teaching fellow, she taught several courses at the Harvard Graduate School of Education, along with Negotiations at Harvard Law School and Leadership at Harvard Kennedy School. Upon her return to Pakistan, she set up the School of Education at LUMS where she is now a tenure track faculty member.

Suniya Aizaz is a Program Manager with the Mittal Institute in Lahore and also designs content for online Pedagogical Skills Training workshops for faculty at the Lahore University of Management Sciences (LUMS).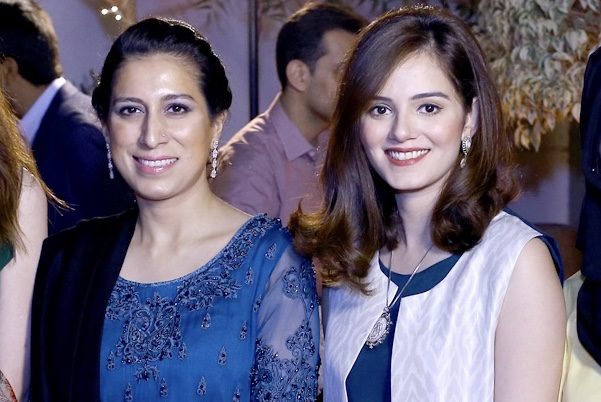 Dr. Mariam Chugtai (left) and Suniya Aizaz (right) are based in Lahore and foster connections and collaborations between Harvard and Pakistan with the Mittal Institute.
Connecting Harvard to Pakistan
The Initiative on Technology for Timely Delivery of Justice
The Initiative on Technology for Timely Delivery of Justice seeks to bring together representatives from the judiciary, and the wider legal community from the developing world, to discuss the opportunities for innovation available to developing countries to address the existing gaps in legal systems. This initiative is rooted in the belief that a large-scale momentum toward legal reform can be generated if there is enhanced cooperation and coordination between developing countries, and creative technological solutions are evaluated and employed to enhance access to timely justice.
The first of many events under this project took place on the Harvard campus on September 19, 2022. Pakistan Supreme Court Justice Mansoor Ali Shah (former Chief Justice Lahore High Court), and former Associate Justice of United States Supreme Court, Stephen Breyer participated in a discussion about the role of the judiciary, promotion of technology-based innovations to bring legal reforms, and finding ways to further strengthen the legal system by incorporating technological solutions.
Read more about the event with Justice Shah here.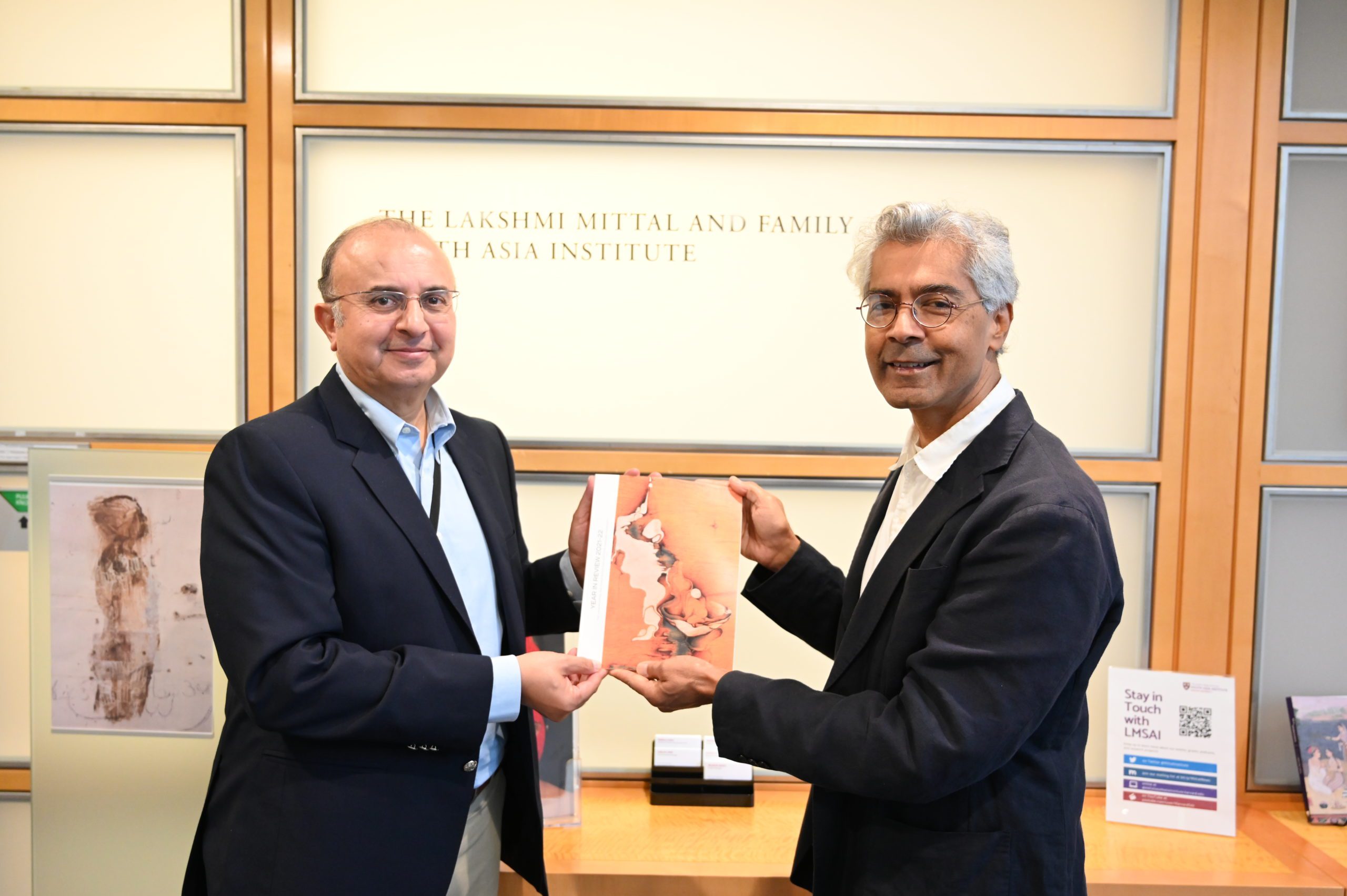 Book Talk: The 1947 Partition of British India: Forced Migration and its Reverberations
This fall semester The 1947 Partition of British India: Forced Migration and its Reverberations book went on tour, and made a stop on October 14 in Pakistan at the Lahore University of Management Sciences.
Panelists Jennifer Leaning (Senior Research Fellow at the Harvard FXB Center for Health and Human Rights and retired Professor of the Practice at Harvard T.H Chan School of Public Health), Nadhra Khan (Director, Gurmani Centre for Languages & Literature and Visiting Faculty at Lahore University of Management Sciences), and Mariam Chughtai (Assistant Professor and founding Associate Dean at the Syed Ahsan Ali and Syed Maratib Ali School of Education at Lahore University of Management Sciences) unpacked the complexities of the far-reaching violent legacy of the Partition in conversation with Hitesh Hathi (Executive Director, Lakshmi Mittal and Family South Asia Institute).
The 1947 Partition of British India remains the largest instance of forced migration in the recorded human history. Over 75 years on, the partition continues to be central to modern identity in the Indian subcontinent. Etched painfully onto regional consciousness, it influences how the people and states of postcolonial South Asia envisage their past, present, and future.
In "The 1947 Partition of British India: Forced Migration and Its Reverberations", faculty members from Harvard University under the aegis of Lakshmi Mittal and Family South Asia Institute, Harvard University brought together researchers from various disciplines from the three impacted countries — India, Pakistan and Bangladesh — to develop a nuanced understanding of the consequences of Partition and its impact on the people of the region. This discussion will mark the in-region release of this book on Partition and provides an opportunity to reflect on how this massive event has shaped the subcontinent's cultural, economic, political and social dimensions including architecture, art, demographics, language, and music.
Project Prakash / Noor
This is an exciting and cutting-edge research project expanding Dr. Pawan Sinha's (MIT) work on neuroplasticity in the greater South Asian region. The Pakistan chapter has helped secure a partnership with Layton Rahmatulla Benevolent Trust Hospital, which provides free eye treatment to the poor & underprivileged citizens across the country. The chapter has also succeeded in securing two in-region research associates for Project Nur.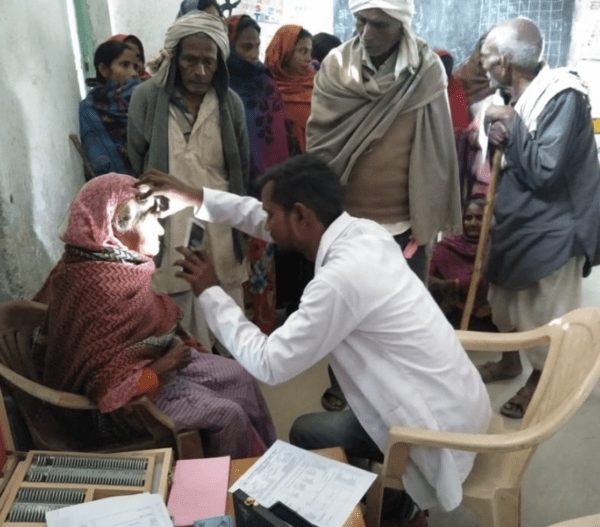 Read a series of LMSAI articles on Project Prakash:
Mittal Institute Grants Support Harvard Student Travel to Pakistan
The Mittal Institute provides funding to Harvard students through competitive grant processes that provide opportunities for research, travel or internships in the region. Below are some recent awardees. Students can connect with our team based in Lahore as they travel to the country.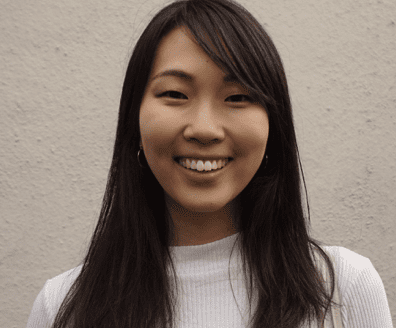 Han Choi '22, a Master's student in the Department of Global Health & Population at the Harvard Chan School of Public Health, received a Mittal Institute student grant to spend her summer interning with LEAPS, a program that trains female youth to deliver early childhood care and education in rural Pakistan. Read more.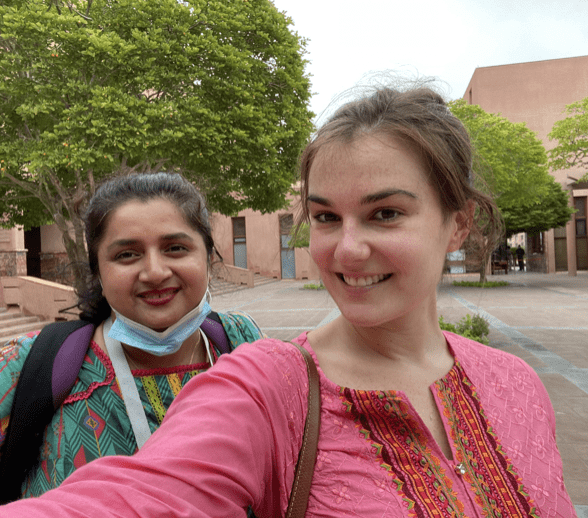 Elizabeth Hentschel, a doctoral student in the Department of Global Health and Population at the Harvard T.H. Chan School of Public Health, spent a recent summer working in Pakistan on a dissertation research project, "Measuring Nurturing Care: A Pathway to Healthy Child Development and Protection." Read more.
Pakistan Spotlighted at Harvard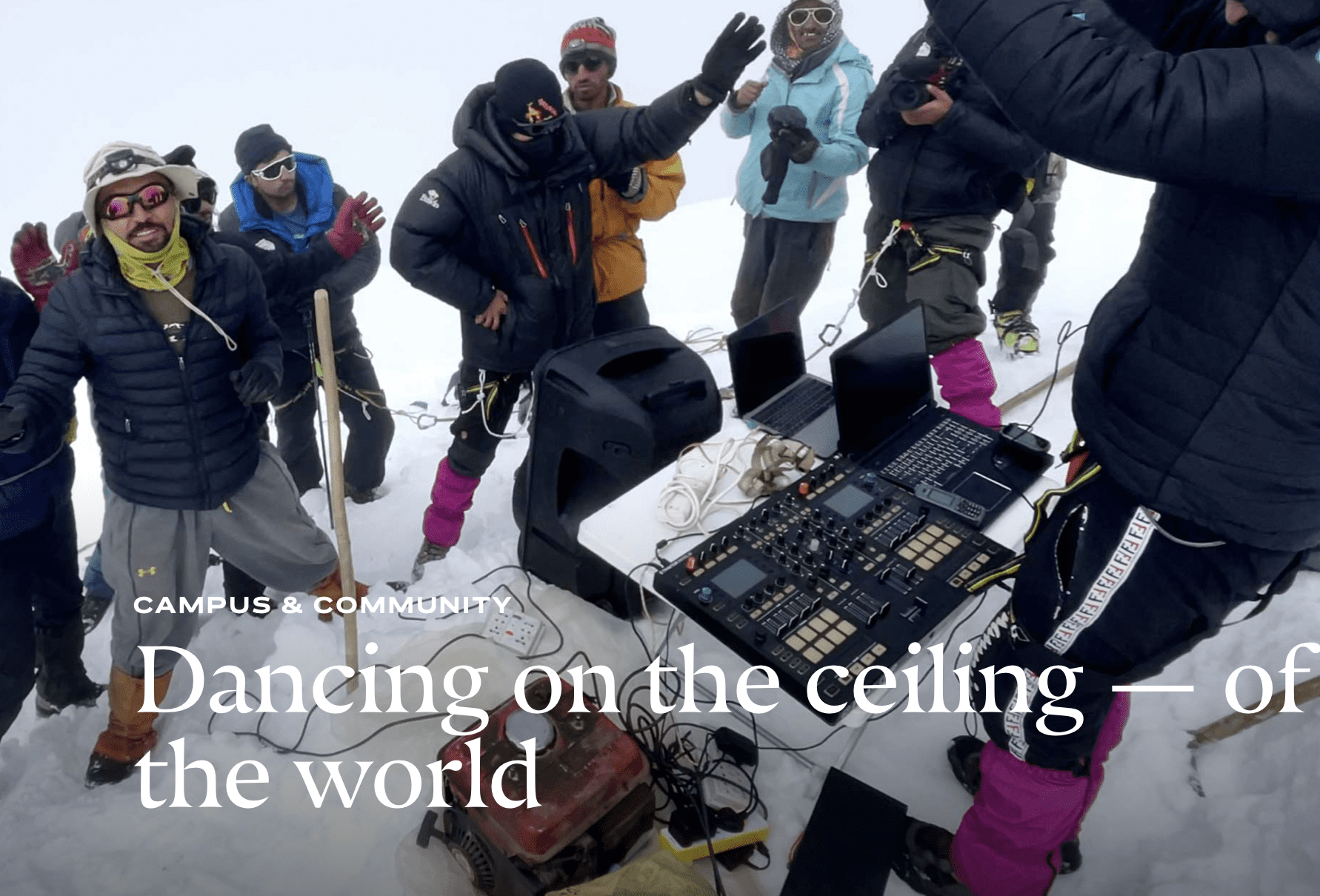 The Harvard Gazette features Nosher Ali Khan, junior who used his Mittal Institute grant to earn a Guinness record to spotlight the tradition, mountaineering culture of his region of Pakistan. Read more.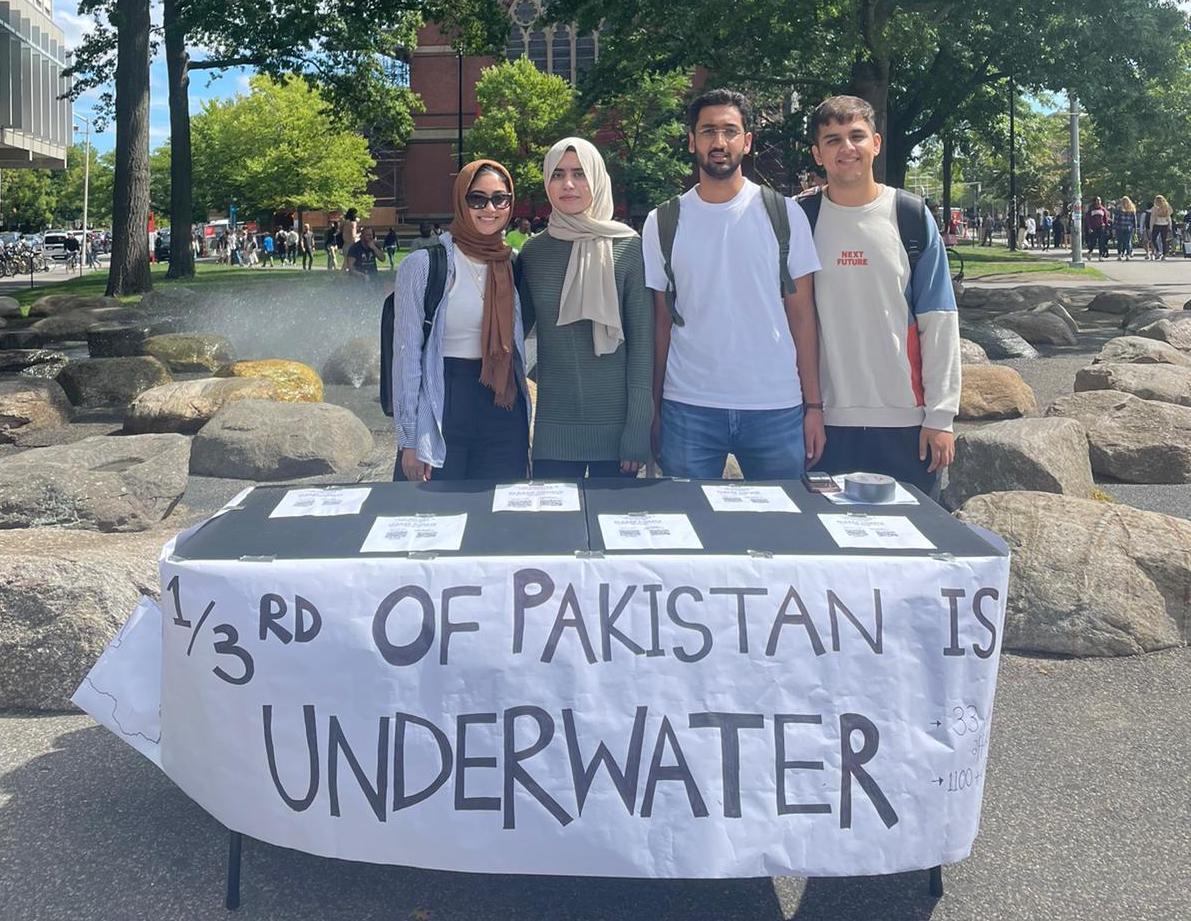 The Harvard College Pakistan Student Club spearheaded a campus-wide effort to raise flood relief money — and awareness. They were covered in this Gazette article.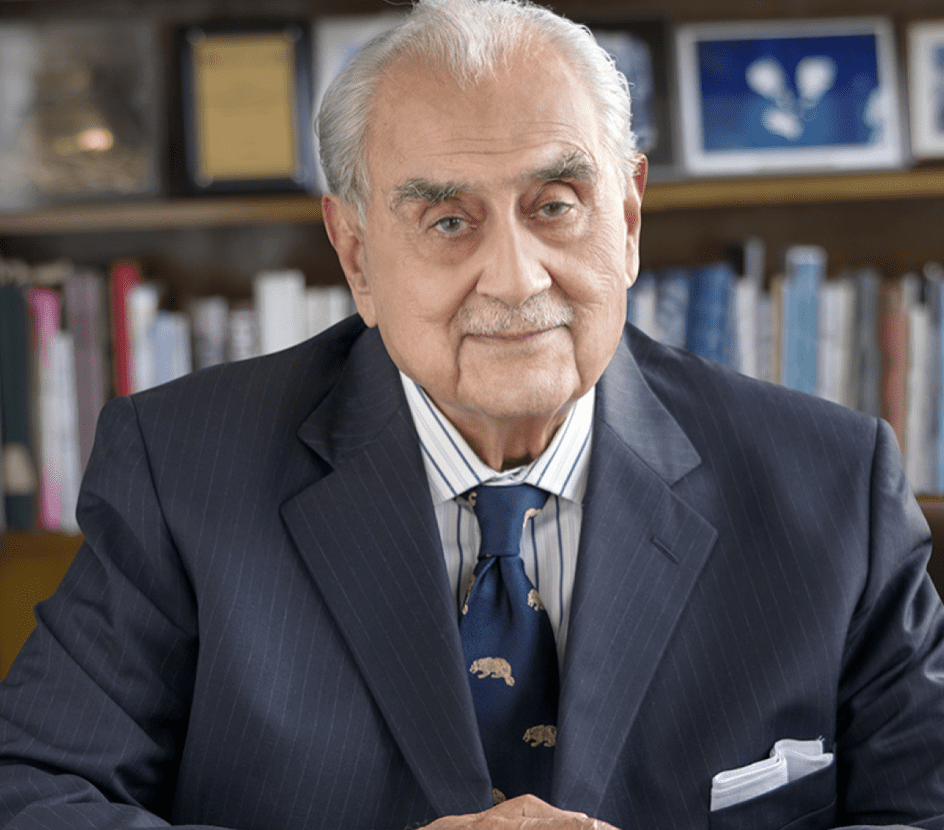 Syed Babar Ali Gives Moving Tribute to Harvard Audience
In May, The Mittal Institute held its Annual Symposium in Cambridge and the theme was "The Making of Modern South Asia." Syed Babar Ali, a friend and supporter of The Mittal Institute, penned powerful words that were read at the convening.
"It is too early in the life of any country to celebrate its 75th birthday. At that age, people grow old; nations, however, begin to discover their human potential and find their place in the international community.
My country Pakistan became alive on 14 August 1947. Until then I was like millions of others a citizen of the Indian subcontinent.
I happened to be in the Unites States at the time, studying at the University of Michigan at Ann Arbor. Some sixty of us decided that we would jointly celebrate the creation of India and Pakistan. Divisions would be born later.
Those who were now Indian used the tricolour flag of the Congress party. They sewed Asoka's chakra in its centre. Read the full speech.