Komal Shahid Khan, based in Islamabad, Pakistan, was a Visiting Artist Fellow at the Mittal Institute in 2016. She received a master's in fine arts from the Fatima Jinnah Women's University in Rawalpindi, Pakistan with a specialization in miniature painting and was awarded a Gold Medal for her thesis show.
After graduating, she started her career with a focus on group shows in art galleries in Islamabad and Rawalpindi and later moved to Lahore and Karachi. She also taught at the National College of Arts Rawalpindi as a Lecturer. In 2016, she held her first solo exhibition titled "Imagined Immortals" in Karachi.
We caught up with Komal to learn more about life since her LMSAI Fellowship.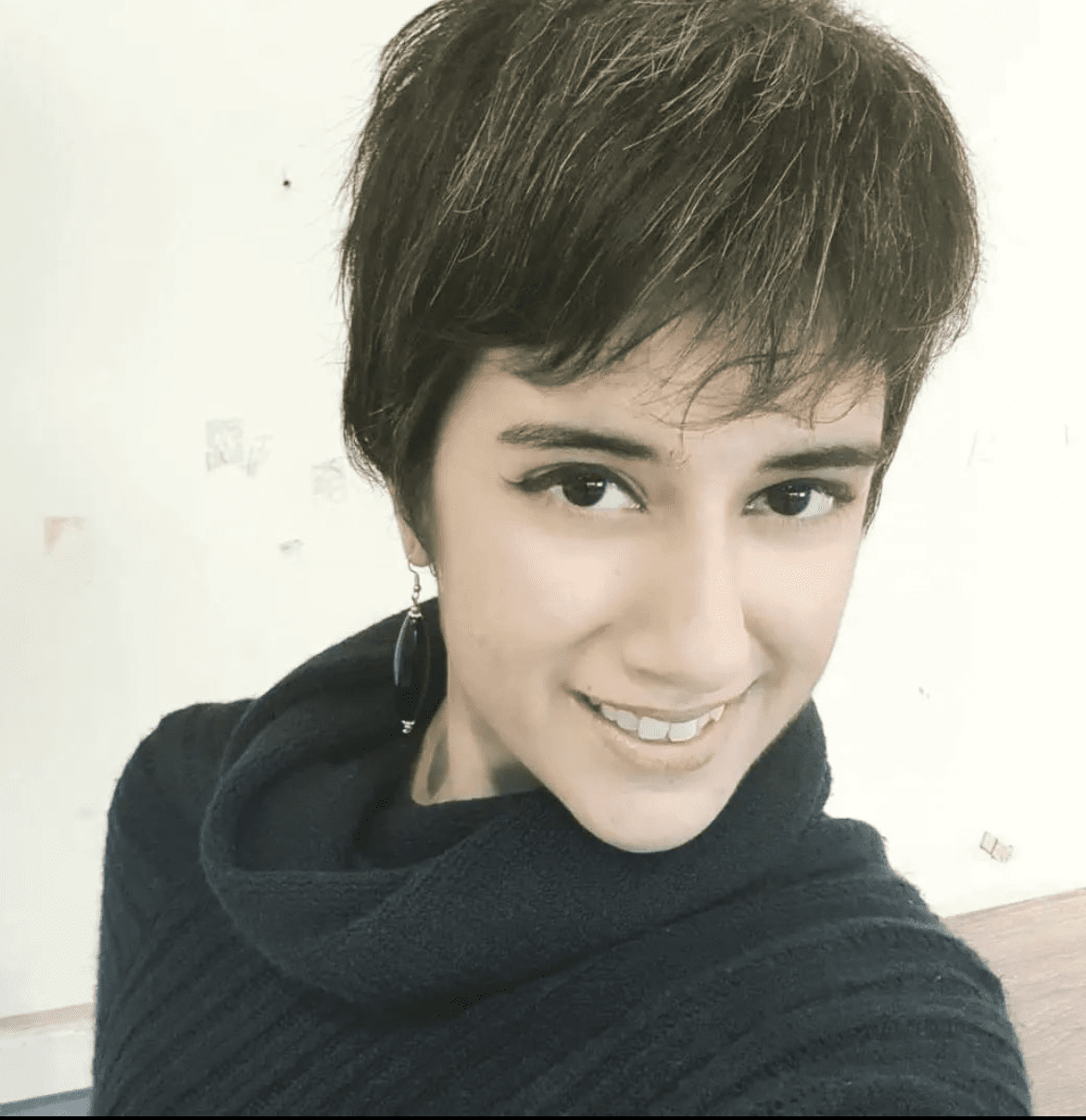 Mittal Institute: Welcome, Komal! It's great to have you speak with us about your time as a Visiting Artist Fellow. Could you tell us about what you've been up to since completing your fellowship in 2016?
Komal Shahid Khan: If I had to say it in one word, it'd be "much"!
On coming back from the fellowship, I had a lot more energy to expand upon my ongoing art projects and painting series, which I believe became inspired by the exposure, communication and healthy interactions I experienced during my stay. I recalled meeting a few unexpected people while I used to walk around the roads of Cambridge, and I had begun my work on a series titled 'Above Us Only Sky,' which is a visual documentation of experiences that I found to be similar between my country and abroad. This series was exhibited as my second solo exhibition in Karachi, Pakistan.
In 2018, I exhibited my work in different cities, working with various mediums and surfaces, producing a few more series titled, 'The Circle' (2019), 'Us and Them' (2019), 'Animals' (2020), 'Modern Cults' (2022), and 'The Fountain' (2022).
In addition to my exhibitions and personal art and design projects, I have tried to contribute a lot through my teaching position as an art & design instructor for Cambridge International Examinations and Pearson Art and Design. I was able to use my experiences with the art practices from other parts of the world as well as sharing teaching styles with co-teachers that I witnessed at Harvard. I try to reflect on the growth that I experienced being part of the fellowship, and it gives me satisfaction as a teacher to see my students encouraged and striving to excel. I also began running my home-based art space, Studio.K, where I instruct students and emerging artists to refine their skill and visual communication through their works.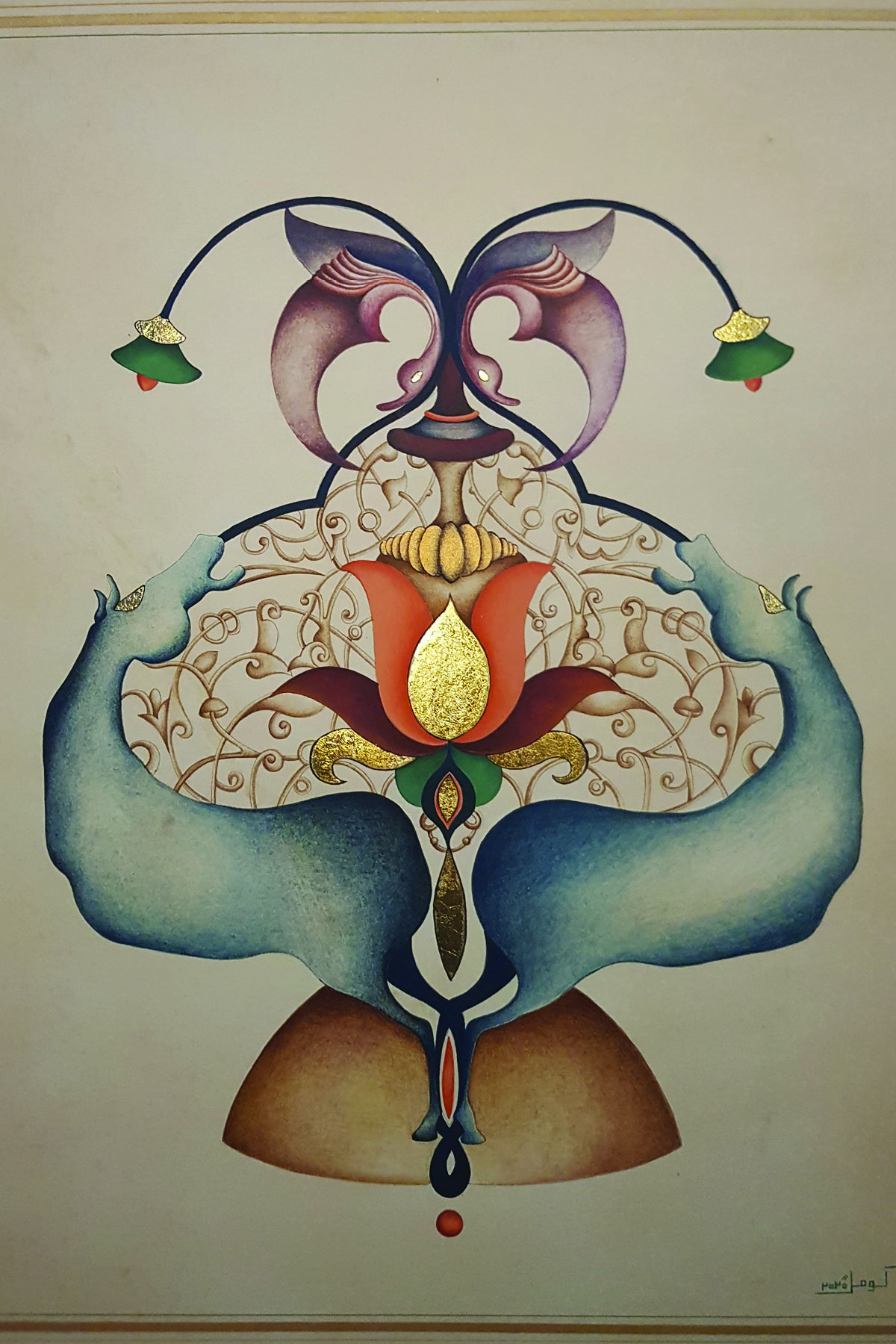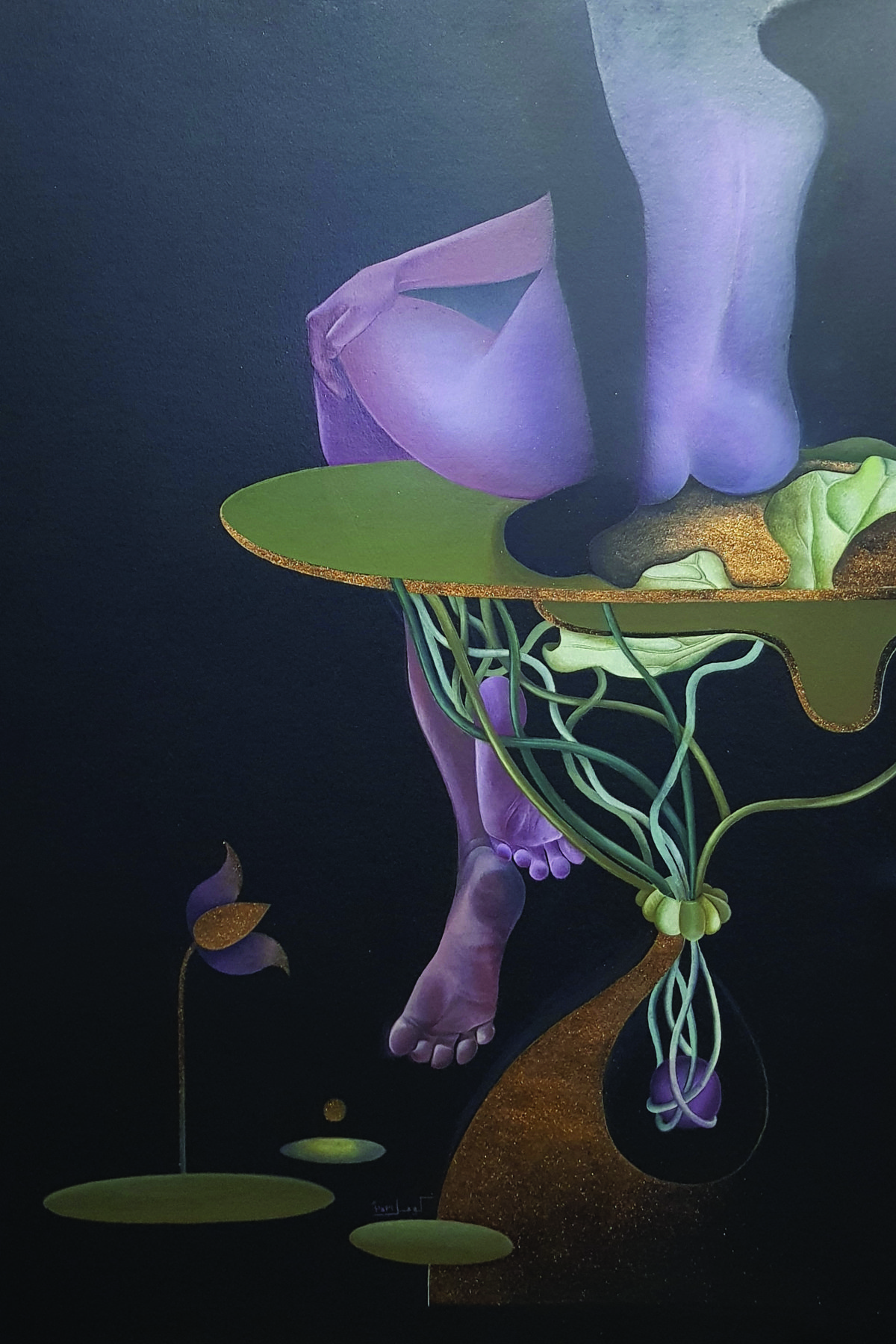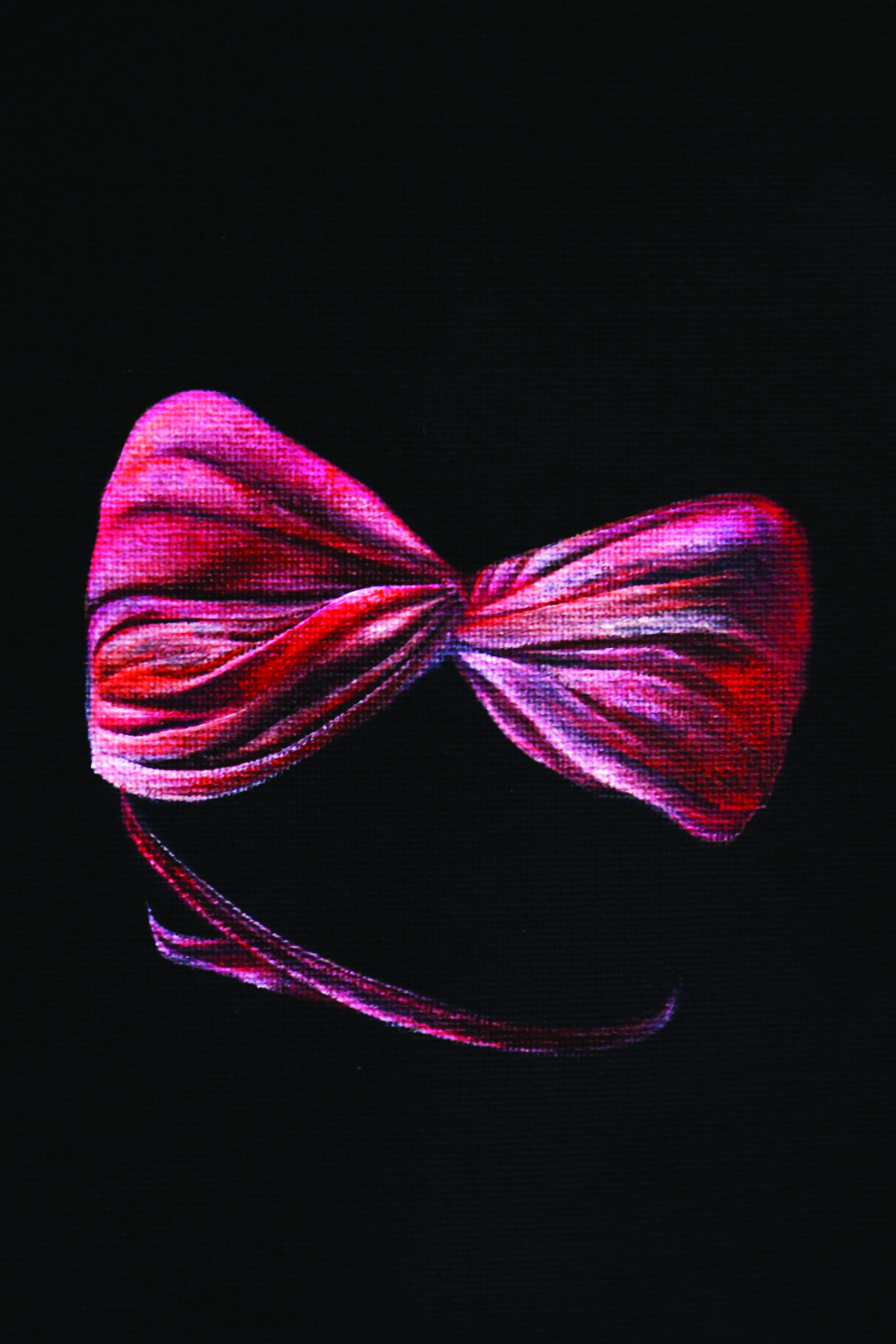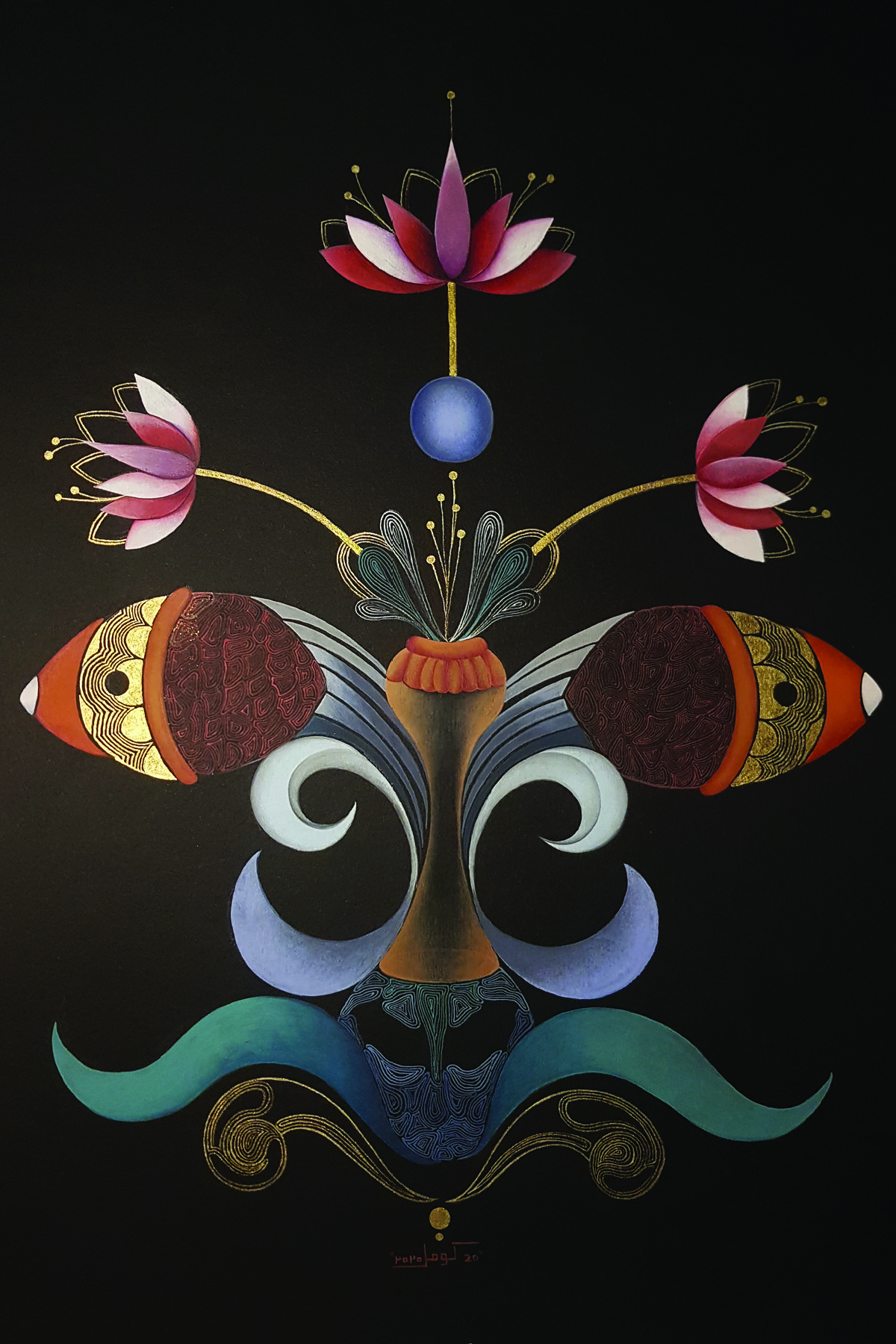 Mittal Institute: How did you learn about the Visiting Artist Fellowship?
Komal Shahid Khan: My brother Jibran! And I cannot thank him enough. He and I are both artists and we always share ideas and discuss future targets and interests and this is what made him send me a link for the fellowship that was being offered at the Lakshmi Mittal and Family South Asia Institute at Harvard.
Mittal Institute: How has your research and classroom experiences at Harvard informed your more recent work?
Komal Shahid Khan: I feel I have become a risk taker! Visits to different galleries and museums really added to my artistic vocabulary and that has helped my work evolve into an even more matured form. Seeing original artworks at museums and being able to replicate each and every stroke in your mind has helped me practice and reflect upon many contemporary and traditional art styles and techniques. The classroom experiences were not only friendly, interactive and progress oriented, but they helped us a lot in understanding the correlation between different subjects, such as philosophy and art.
Mittal Institute: What's a favorite memory from your time as a Visiting Artist Fellow?
Komal Shahid Khan: My favorite memory is from the Fogg Art Museum. I was awestruck seeing the original Kota drawings preserved by the museum and the amazing collection of Mughal and Indian miniature paintings.
Some of the best memories from the Fellowship are those with my fellow artist Meenakshi Sengupta. We not only shared a culture and could relate to each other on so many levels, but we appreciated and critiqued each other's work, which helped us both better understand our future goals. And lastly, having multiple experts from all around Harvard sitting together to view and hear about my art journey was not less than a dreamscape during the Artist's Talk session!
Mittal Institute: What are you working on now and what are your future plans?
Komal Shahid Khan: I am currently working on a series of paintings that re-defines gender roles. I have plans of incorporating photography, collage and thread within my miniature paintings. I am also experimenting with enlarging some of my ornamental miniature paintings on canvas and working with acrylic and powdered pigments. I aim to participate in more international exchange programs, residencies, or exhibitions to represent my country and my art practices.
Mittal Institute: What would you tell other artists considering the VAF?
Komal Shahid Khan: I would say, "You must!" It is a once in a lifetime experience that will help transform you into a more confident, motivated, and humble artist!
The Fellowship has everything an artist could ask for: meeting professionals from other fields, collaborating with fellow artists and supervisors, sharing and working in one space and finally, having the chance to exhibit your works and present yourself amongst many at one of the world's most prestigious institutes.
Komal can be reached on Instagram, Facebook or via her Website.
2021-22 Visiting Artist Fellow Profiles
Aamina Nizar is a commercial and documentary photographer from Sri Lanka.
Sharbendu De is a lens-based artist, academic and a writer based out of Delhi.
Mehwish Abid is a Lahore, Pakistan-based visual artist.
Pragati Jain is a performance artist who is based in Bangalore, India.
Bunu Dhungana is a lens-based artist based out of India.