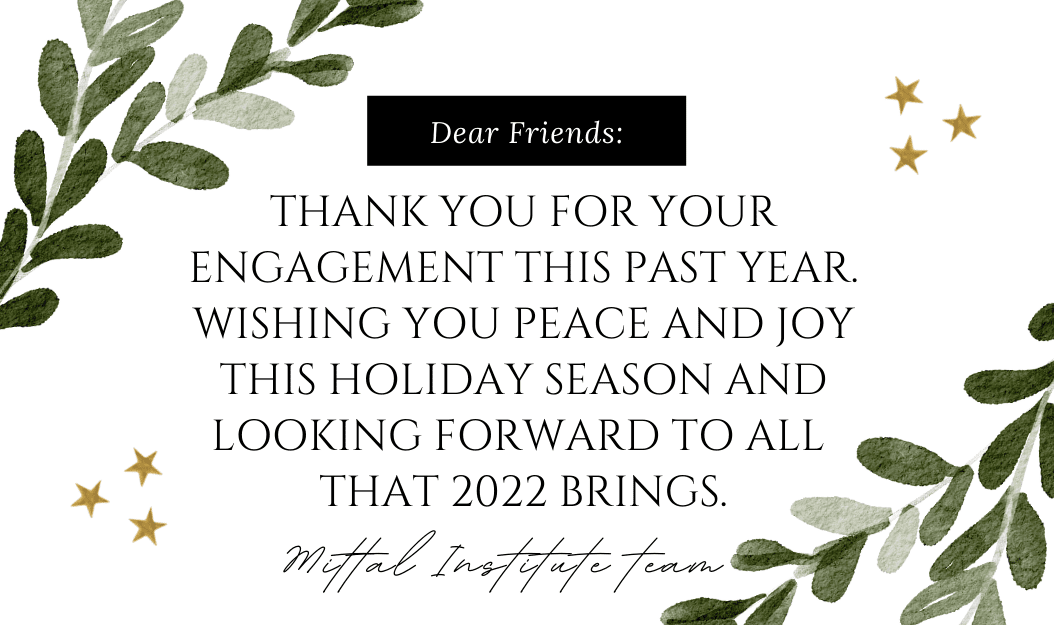 This year was marked by change: on a global scale, the world is learning to mitigate the ongoing COVID-19 pandemic; on a University scale, the Mittal Institute bid a fond farewell to devoted staff, and welcomed new leadership (read more about our new Executive Director Hitesh Hathi). Our operations shifted to both virtual and in-person formats, and we continued hosting events, offering funding opportunities, and providing programming for students and faculty. This year also marked the inauguration of our Delhi office, further deepening our in-country footprint.
As we reflect on all that this year taught us, we remain steadfast in our commitment to strengthen the scholarship and interest in South Asia. We are grateful for your continued collaboration and interest, and we look forward to building on that engagement in 2022.
We invite you to click on the images below for some of the Mittal Institute's 2021 highlights at Harvard and in South Asia.
2021 Highlights
At Harvard